Our Services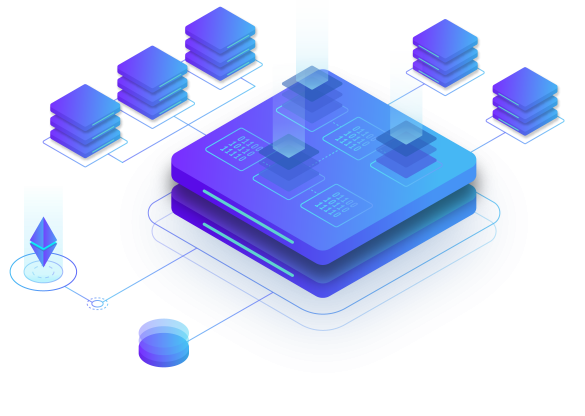 Ethereum and Hyperledger based blockchain solutions development.
Full cycle consulting, from blueprints (product design, software architecture design) to business-ready solution.
Implementation and advice in both public / ICO and private / enterprise blockchain integrations.
Enterprise-grade, high load ready & secure dApps.
We believe we are at a beginning of a significant transformational change that is going to affect how commerce is done and how entities interact globally.
Blockchain powered technology is capable of solving many problems ridding the modern enterprise and business relations, such as lack of trust, bureaucracy, legal and compliance hurdles, ineffective decision making, single points of failure, lack of transparency, slow and ineffective business processes.
At the same time decentralized applications, blockchain and smart contract technology are going to reinforce and further multiply the positive aspects of enterprise which capitalise on the efficient collaboration and interaction of professionals, processes and assets. Gradually the corporations of the future will emerge that rely highly on smart contracts and the principles of fairness and transparency, promoting economy and human interactions to new levels that were not possible before.
We are determined to be one of the pioneers, leaders and promoters of this transformational change which is the reason behind starting Dappros. Having started just recently in 2018 we have already met many customers, partners, colleagues, innovators and open-minded executives who share our vision. Dappros is excited about this journey we are going to have together.