Metaverse is an idea of an online space that will amalgamate physical and virtual entities on the internet. It will be active forever even without users logging in. Metaverse will soon become the gateway to digital experiences through a wide range of devices. It will, for sure, employ many pathways, protocols, and programming languages to serve you the content you need in a virtual universe.
Many leading IT enterprises have already started investing in creating metaverse prototypes. In this race, you will find big names like Epic Games, Facebook, Nvidia, Visa, Microsoft, etc. This article will give you a clear idea about metaverse technology and its potential in business and learning.
What Is Metaverse?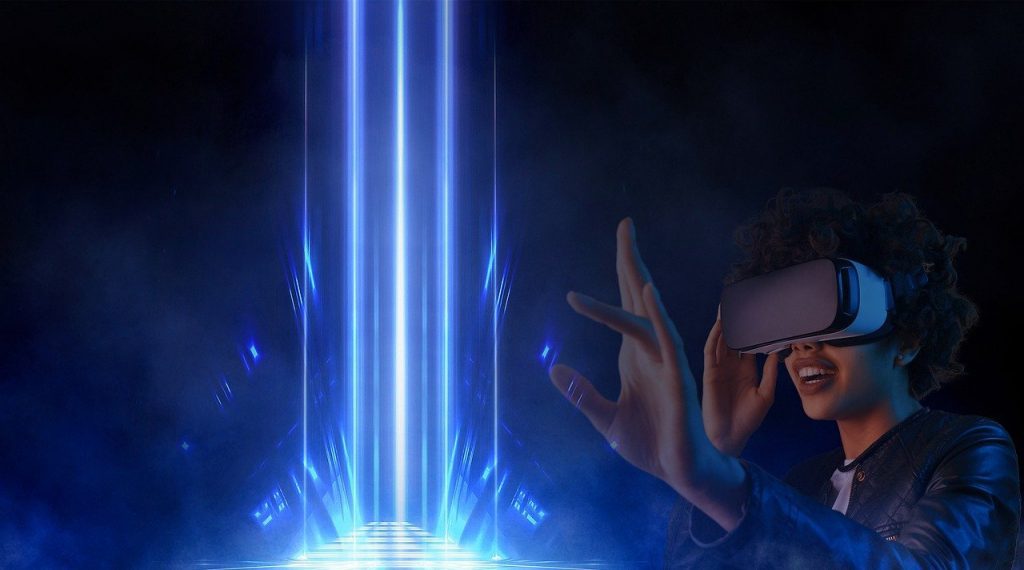 Metaverse is a concept of the virtual universe where users can share data, communicate, and move the value of contents freely through digital technology and blockchain. Multiple virtual worlds need to connect themselves to form a metaverse where users can move and share data permissionless.
To get a better and clear idea, think of the video games like Fortnite, Roblox, and Minecraft. These are either battle royale or user-created virtual worlds. However, if you could somehow link a few of these games and allow interoperability and collaborative usage, then you have your metaverse.
Another ideal example of metaverse for the professional world could be video conferencing apps. Imagine you could have somehow connected all of the virtual conferencing apps that operate globally. Anyone can drop in or drop out as they see fit. Of course, there should be certain rules and privacy features to prevent confidential business data to break out in the open.
All of the above examples are the foundation for a gigantic virtual universe of many digital worlds with contents like videos, documents, images, blogs, animation, AR elements, personal calendars, etc. Like the internet, these worlds of digital content will not be linked to a single app or place. The consumer experience will be like day-to-day life in the physical world, but on a smartphone, laptop computer, or even smart glasses.
Identities and objects from persistent virtual places will move across virtual worlds. These movements will also facilitate the movement of digital content in between virtual places, even in the physical world through augmented reality.
What Are the Novel Characteristics of Metaverse?
Metaverse is not just a collective virtual space for many different virtual contents, it is more than that. Followings are the characteristics that distinct metaverse from virtual spaces and contents that exist today:
1. Concurrent and Live Virtual Universe
Metaverse will be a continuous experience for each user and contributor. It will be similar to a physical world where time keeps going on through several happenings around us. Though we can capture a short moment while activities keep ongoing.
So, it will be a living or real-time experience for anyone into it. However, the virtual universe should also accommodate self-contained and pre-scheduled events.
2. A Perpetual Virtual Space
Metaverse will be an ever-continuing experience. The activities within the metaverse will never end, pause, or reset.
3. An Economy That's Fully Functional
Individual developers and creators will be able to offer content or product for sale. Businesses will also be eligible to come up with services, products, content for sale, investment, and trading.
E-commerce and online shopping websites will be available to meet your daily needs for fashion, technology, and living.
4. No Cap to Concurrent Users
Being a user in the metaverse, you can be at multiple virtual worlds concurrently. Unlike the physical world, where you can only be at one event.
5. Interoperability
Today's digital spaces are basically separate entities that need unique identities, currencies, contents, usage, etc. However, in the metaverse, you can use content from one world in another event.
For example, your Counter-Strike gun skin will be available for gun decoration in games like Fortnite and PUBG. You can also gift your in-game content to your friend through social media platforms like Facebook and Discord.
A vehicle design from Porsche's website or Rocket League could be imported to Roblox to design your own game. So, the idea is that digital content will become democratized.
6. Overlapping Digital and Physical Worlds
Your experiences in metaverse will overlap all possible barriers you can think of. It will span physical worlds and digital worlds. Furthermore, content and experiences will be linked from private to public networks, closed to open platforms, and for-profit to non-profit levels.
7. Contributor Friendly
You'll be able to access content from a wide range of skilled contributors. These contributors will keep on adding value to the metaverse experience through high-quality content.
The contributors could be freelancers, individual professionals, or even from an organization that wants to make a profit out of their skills and services.
How Blockchain Will Function as Trust in the Metaverse?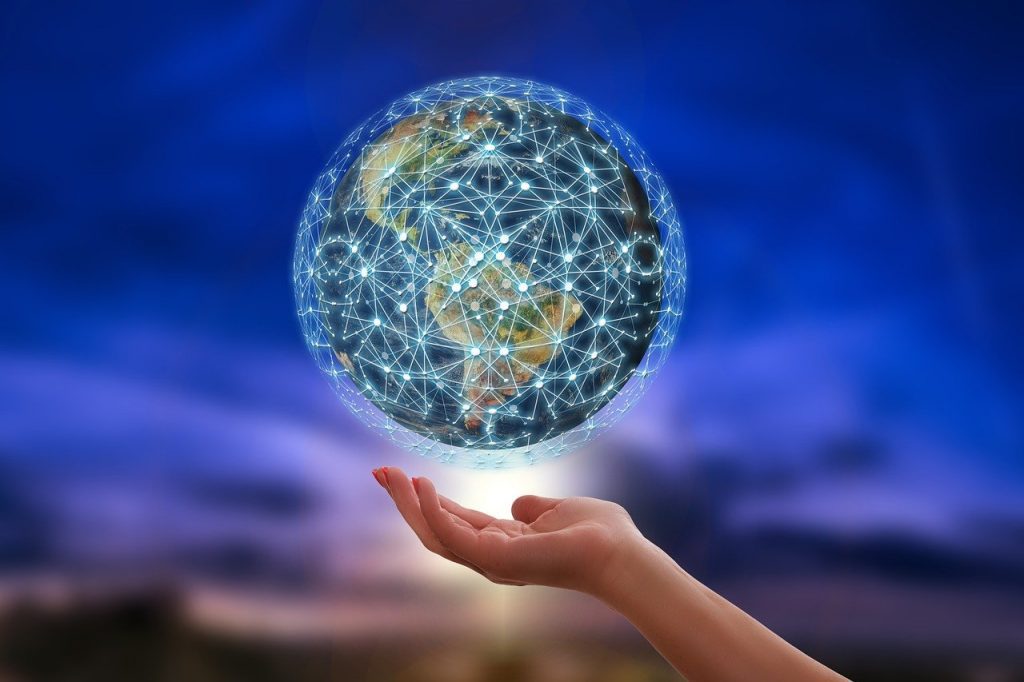 Blockchain has already proved its worth in preserving the authority of digital art to its creator or purchaser. Every piece of content on metaverse could suffer from piracy, hacking attacks, and indefinite copying. However, stringent blockchain technology can secure creators' and investors' rights in digital art, products, services, or even currencies.
So far, multiple virtual worlds have found their existence due to blockchain technology. Some of the most popular ones are Cryptovoxels, The Sandbox, and Decentraland. These virtual worlds are all based on different blockchain networks.
Cryptovoxels is a digital world on the Ethereum blockchain. You can develop, build, or even sell virtual real estate on the streets and blocks of this digital space. You can also own your own virtual land in this digital world. Furthermore, Ethereum blockchain records each land ownership as immutable proof of authority.
Another mentionable virtual world for land development is Decentraland. It also uses the Ethereum blockchain. It is essentially a 3D virtual reality platform that has been decentralized using blockchain. The Decentraland Foundation, which is a nonprofit venture, oversees its public operations from February 2020.
Republic Realm, the New York-based investment firm for digital real estate, has purchased 259 parcels of Decentraland for $913,228. They are planning to develop these land blocks into Metajuku, the virtual shopping district on Decentraland.
It is another decentralized video game-based virtual world made on blockchain technology. The players of the original game can create content within the game to monetize their skills.
Animoca Brands acquired the game to develop a Voxel-style Blockchain version of the Sandbox game. Investment companies like B Cryptos, True Global Ventures, and entertainment giants like Square Enix invested a total of $2.01 million in cryptocurrency and fiat currency.
Game players and creators can create, share, play, and trade their digital assets and game worlds. There will not be any central control to regulate the creators and traders. Everyone will enjoy legitimate ownership with full-proof security through decentralized ledgers. Content creators and traders can also earn cryptocurrencies from this virtual world.
How NFTs Will Function as a Gateway?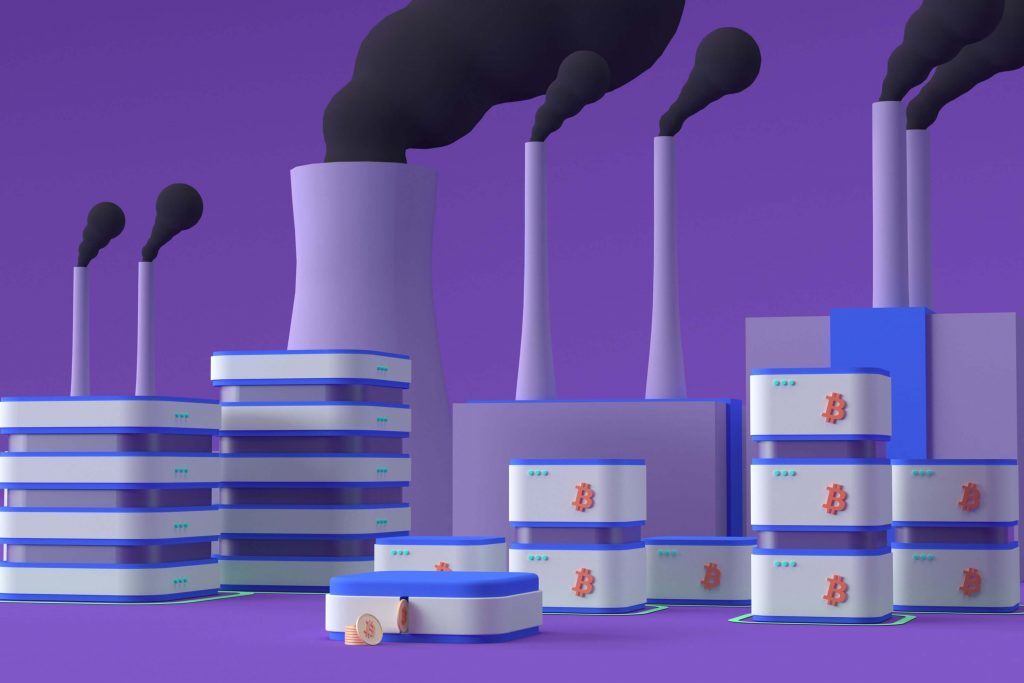 The brand new idea of a computing platform, content medium, financial ecosystem, and social experience, also known as the Metaverse will be further convenient through the utilization of NFTs. NFTs are the perfect vehicle for the monetization of creative art and crafts. Therefore, this technology will be ideal for the metaverse.
Games will be important content for monetization in the metaverse. NFTs are blockchain-based records that uniquely represent valuable digital creations like music, goods, or videos. NFTs will help the metaverse achieve the following key attributes:
1. Fair and Independent Economy
Metaverse will unlock a massive global workforce opportunity. Though the economy will be decentralized and free from any central regulation, however authority over creative services and works will be available through NFTs.
A decentralized blockchain like the Ethereum blockchain is suitable for minting and offering NFTs for trading on the metaverse.
2. A Medium for Anyone to Participate
To discover a successful global workforce, participation by the mass is necessary. As NFTs support, many devices like mobiles, laptops, and wearables, anyone and everyone can access the metaverse to offer value-added services.
Digital crypto wallets that support NFTs will play a significant role in facilitating mass transactions. NFTs and crypto tokens will become the primary source for transactions as online fiat currency transaction systems will not withstand the massive transactions and traffic.
3. Collective Agencies and Individuals
Large IT enterprises will surely play a key role in setting up the metaverse infrastructure like entertainment experiences, games, operating protocols, hardware, software, and virtual worlds. However, small agencies and individual creators will also be equally crucial in offering high-quality content of value to the consumer.
Therefore, metaverse will be a flexible, inclusive, and creative medium that welcomes everyone from all classes of society.
The Future of Content and Computing
Metaverse will be the new beginning for the internet. It will allow participation from every corner of the globe. Not only that, every user will play an active role in shaping the metaverse as it grows.
Blockchain and NFTs will be critical and significant means of delivering what metaverse promises to global consumers and creators. Metaverse will unleash user creativity by including fair economies, collective social communities, and advanced content delivery technologies.