Our product, Ethora web3 social platform is being showcased at CGC11 event right now.
Come to our virtual booth at CGC (via Pine platform) and check out other projects & talks.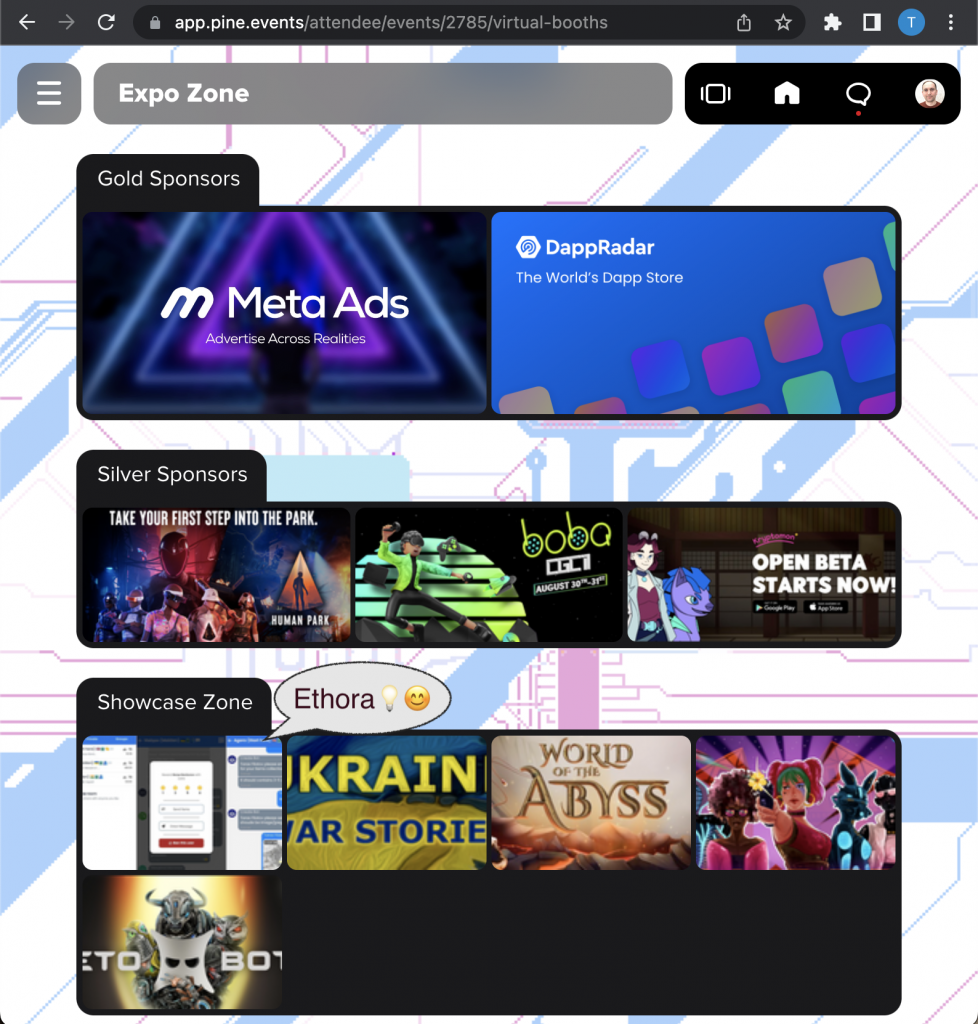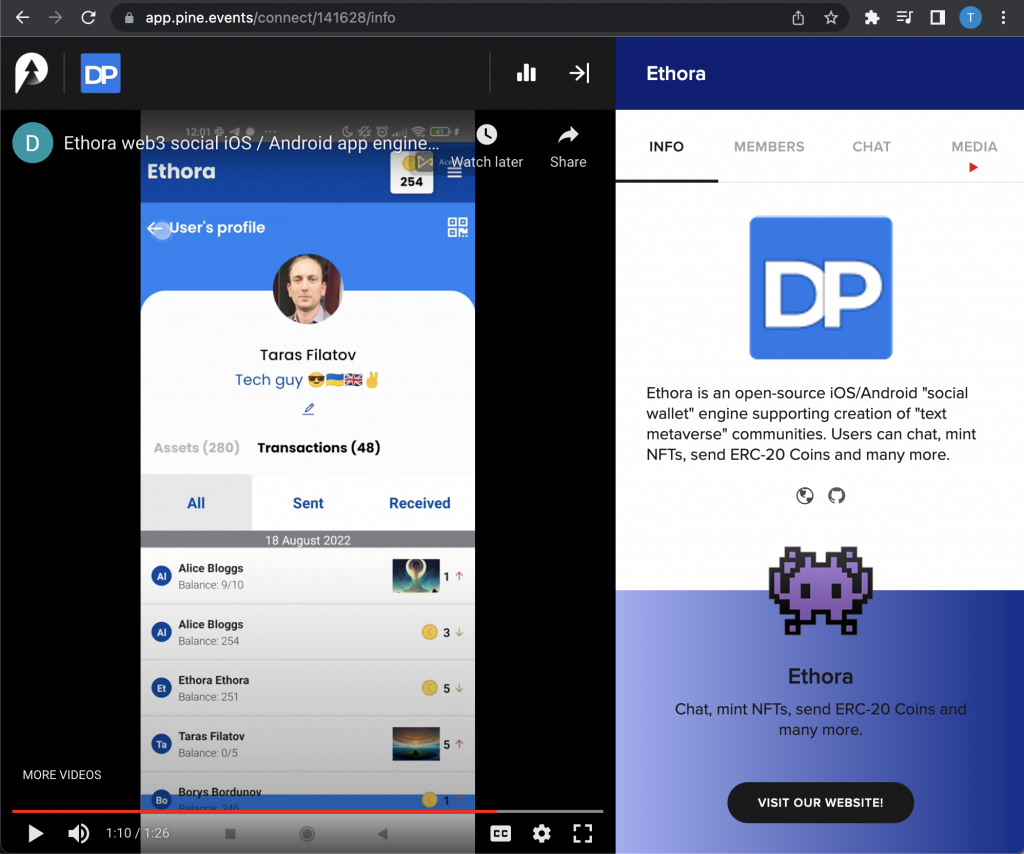 Some interesting projects being featured as well, for example we have found the Ukraine War Stories project interesting and promising for the potential collaboration. It is going to launch on Steam soon as a game-story format to educate the world about what is happening.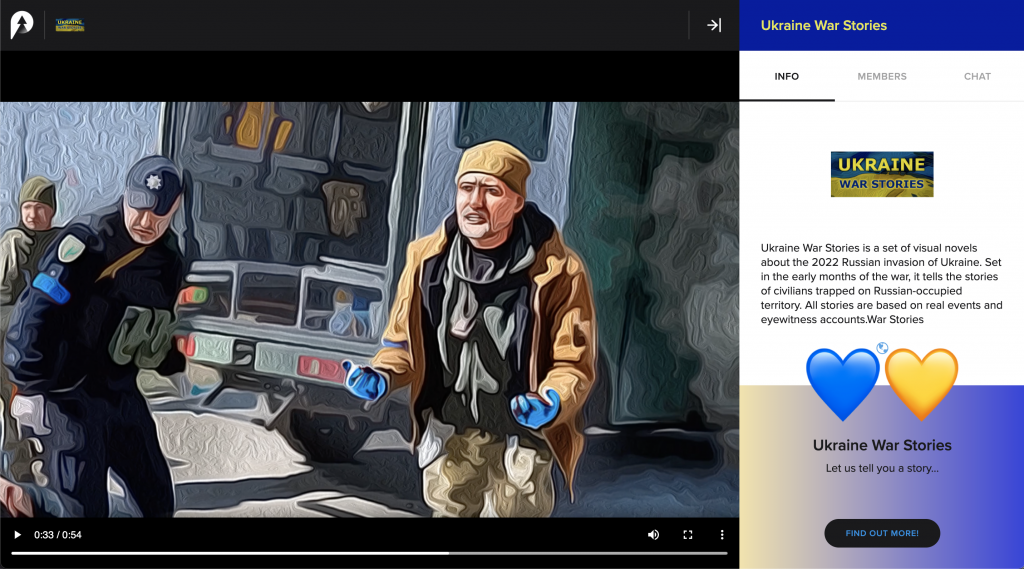 We would like to thank organisers of the CGC event for the opportunity to showcase our platform.
Ethora team remains committed to contribute to the community and the ecosystem with our technology and platform, as well as help digital artists to monetize and fundraise for the good causes.
Ethora is an important player in the gaming and metaverse ecosystem as our engine allows game communities to have their own 2nd screen communicator app, collect, create, trade digital assets and discuss the news, all leveraging the advantages of the modern web3 technology.