We are thrilled to announce that Dappros (trading as Ethora) has been handpicked by AWS (Amazon Web Services) among hundreds of SaaS companies as an outstanding startup to join their B2B SaaS Accelerator cohort! This prestigious recognition serves as a testament to the tireless efforts and commitment of our entire team, as well as the unwavering support of our valued customers and partners.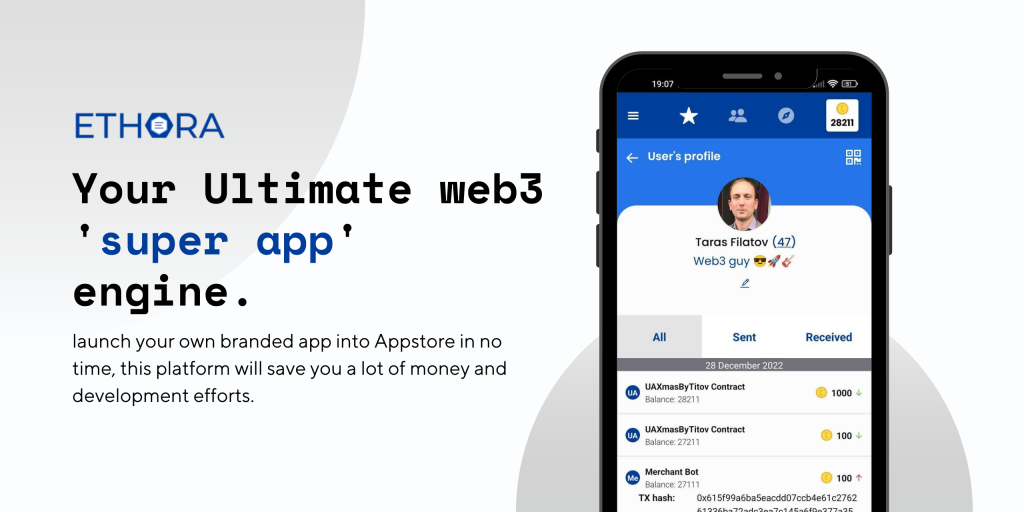 Since our inception, Ethora has been on a transformative journey, driven by a passion for making Web3 tech more accessible for the businesses and their end users. Our low-code (nocode option available) engine and server-side infrastructure available under SaaS freemium model empowers organizations worldwide to deliver fantastic apps and experiences to millions of users worldwide. Combining the best of Web2.0 and Web3 worlds (Web 2.5 anyone?), Ethora allows you to roll out your own branded mobile and web apps in no time, already packed with features such as Social Sign-On, Instant Messaging, Push Notifications, Gamification and Tokenization, federated Documents, immutable ledger Provenance, NFT digital collectibles and many more.
At Ethora, we firmly believe in the strength of collaboration. As we continue to grow and evolve, we recognize the significance of forging partnerships with like-minded companies to enrich our offerings and deliver enhanced value to our customers. The AWS Cohort provides an ideal platform to foster synergistic relationships, share best practices, and collectively shape the future of the tech industry.
We extend our heartfelt gratitude to AWS for this incredible recognition. Their unwavering support, cutting-edge infrastructure, and scalable cloud services have played a vital role in our journey. Leveraging AWS's robust platform, we have been able to provide a seamless user experience to our customers, while their commitment to driving innovation has enabled us to continuously enhance our platform's capabilities.
Few words about the program from our founder & CEO, Taras Filatov:
Pleased to announce (pardon the delay) that our #Web3 Ethora "Super App" platform has been selected for #AWS #B2B #SaaS #Accelerator program.

We have already enjoyed the invaluable sessions and mentoring last week.

Great timing as our both Web3 and #machinelearning teams are using AWS extensively and are preparing for an AWS Marketplace launch for both Web3 and ML products.

We will use this opportunity to:

* learn from the best AWS tech and SaaS business experts
* improve our infrastructure and product for the benefit of our existing clients
* leverage AWS resources to get our technology in front of the new clients

I've learned about the B2B Accelerator from attending the AWS event in London and chatting with Leon Rees. Thank you Leon and AWS London team – the timing couldn't be better for both ourselves and AWS. I'm sure we'll achieve great things together!
Throughout our journey, Ethora has had the privilege of being surrounded by a diverse and talented group of companies within the accelerator program, each offering unique and groundbreaking solutions. Here are some notable mentions among them:
Being chosen amongst hundreds of SaaS startups for the B2B Growth Accelrator by AWS, the opportunity to learn and work along with such a talented group of companies is an incredible honour for Ethora. We are confident that our low-code app development platform will revolutionise the way businesses create mobile and web apps in the future, and we are excited to continue our progress with the support of AWS and its ecosystem.
If you're interested in learning more about Ethora and its low-code app development capabilities, please feel free to explore our website and try out our platform.