Most actively hiring blockchain companies in New York: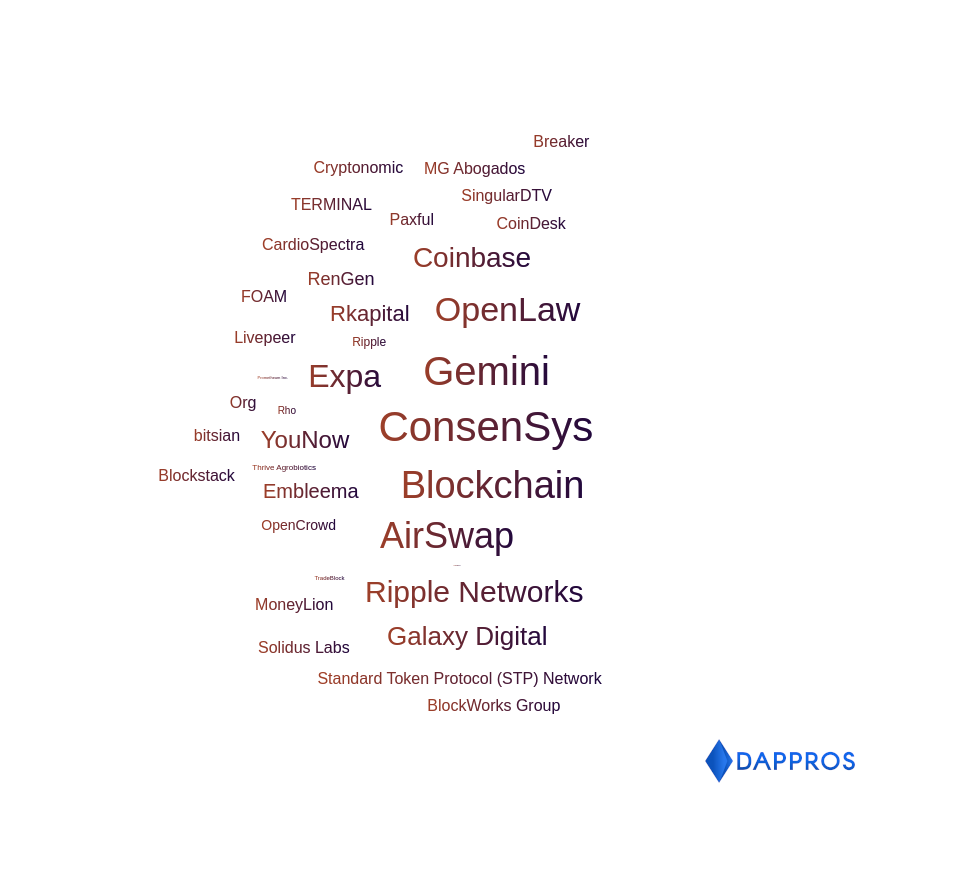 Consensus Systems (ConsenSys) builds decentralized applications using Ethereum.
ConsenSys is hiring: QA Automation Engineers, Technical Project Managers, IT Support Leads, Business Development and DevOps engineers.
Gemini is a next-generation bitcoin exchange based in New York City.
Gemini is hiring: Director of Security Operations Engineering, Custody Operations Specialists, Deputy General Counsel, and Risk Associate.
Blockchain is a web-based bitcoin platform that makes using bitcoin safe, easy, and secure for all consumers and businesses worldwide.
blockchain.com is hiring across Platform, Front End, iOS, Android, Low Latency, Data Services, and Data Science teams.
Ripple connects banks, payment providers, digital asset exchanges and corporates via RippleNet to provide one frictionless experience to send money globally.
Ripple is hiring for Product Communications Manager, UI Engineering, SDK & Tools Engineering, Senior Information Security Engineering roles.
Coinbase is a secure platform that makes it easy to buy, sell, and store cryptocurrency like Bitcoin, Ethereum, and more. Based in the USA, Coinbase is available in over 30 countries worldwide.
Coinbase is both hiring for technical blockchain-related positions: Senior backend, Android, React Native mobile developers. And non-tech positions: International Counsel, HR / Employee relations, and Corporate Development.
Galaxy Digital is a diversified merchant bank dedicated to the digital assets and blockchain technology industry.
Galaxy Digital is hiring Senior Frontend Developers.
CoinDesk is the number one website in the hyper-growth world of blockchain & digital assets. We are committed to helping people understand the broader blockchain ecosystem through our highly trafficked digital media site.
CoinDesk is looking for FullStack developers.
Rho Business Banking, the digital banking platform to accelerate your growth.
Rho is hiring for multiple engineering roles.
AirSwap: Trade Tokens Easily, Securely, & Without Trading Fees.
AirSwap is hiring Frontend Engineers.
The Universal Legal Protocol for Blockchains
OpenLaw is hiring Application and Protocol Engineers and DevOps.
Data prepared by AI Workers
---
Need help developing your blockchain application? Let's chat!