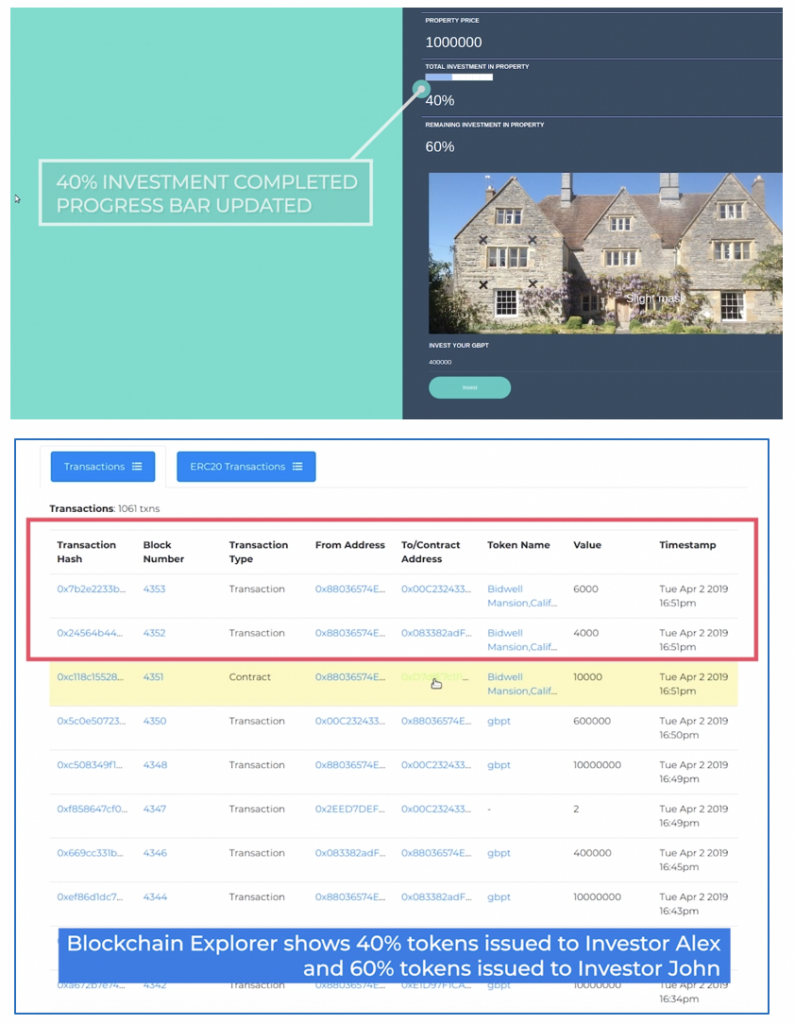 Industry: real estate, security tokens
Geography: UK, US
Deliverables: smart contracts (token issuance, escrow funding, dividend payout), server-side code, custom web application for investors, administrators interface, Dappros platform
Description: Customer works with investors into commercial property. Customer has hired Dappros team for technical consulting and implementation of their own real estate tokenization platform. Among features delivered by Dappros: web portal allowing investors to sign up and pick investment properties, landing page, escrow funding smart contract (similar to "crowd-funding" model), investors "portfolio management" interface, token issuance and dividends mechanisms (smart contracts, server-side code) allowing investors to own fractions of commercial properties and forecast revenues, administrative interfaces, secondary exchange concept, etc.