[vc_row][vc_column][vc_column_text]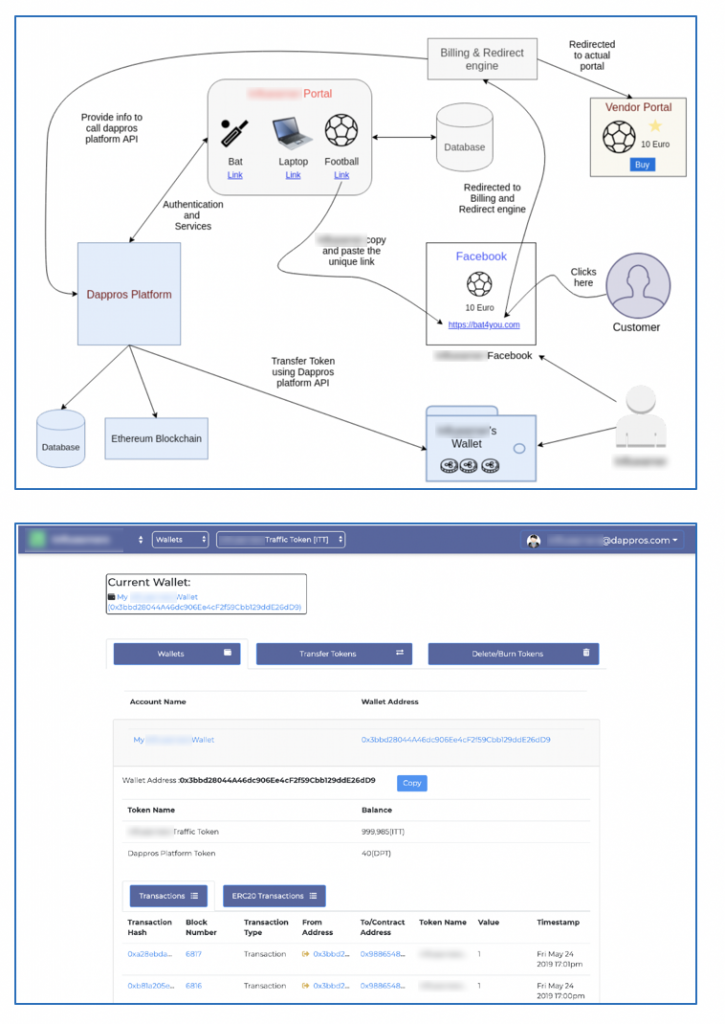 Industry: influencer marketing, social networks
Geography: United Kingdom
Deliverables:  server-side code, redirection and billing engine, custom web application for influencers, advertisers and administrators, Dappros platform (token issuance, blockchain transactions, blockchain explorer)
Description: Customer required the solution developed where social network influencers could pick goods and services they wanted to advertise and would earn reward tokens that could be later exchanged into cash. Dappros has developed the concept architecture for the whole system including the implementation of a special redirection and billing engine which tracks traffic and purchases and issues tokens to reward the influencers. Advertising brands, influencers and platform owners can enjoy full transparency into transactions thanks to immutable blockchain-powered ledger of all influencer-traffic interactions.
[/vc_column_text][/vc_column][/vc_row]