Important product milestone by Ethora R&D team- we have completed the functionality allowing users to mint and buy NFTs in chats, without any additional interfaces.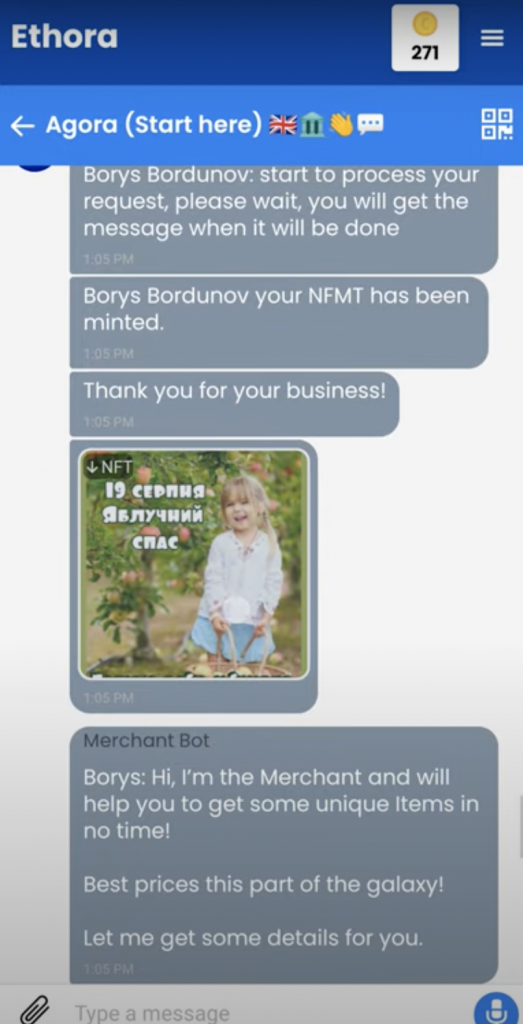 Today to celebrate the Independence Day of Ukraine
we pledge a special mini-fund of $1,000 to support Ukrainian Digital Artists who want to create and promote their NFTs but don't know how.
We estimate this, combined with free access to our product and pro bono consultancy from our team, will help around 10 artists / collections to be published on the Ethereum Mainnet and exposed via OpenSea marketplace.
Thanks to our NFMT smart contract which allows to have multiple beneficiaries for the distribution of proceeds of NFT mints we expect that this will in turn help Ukrainian artists to raise funds via their art, to support the initiatives or NGOs they care about.
If our trial run is successful, we are looking to extend this program and to attract additional sponsors.
Please contact us if you know any Ukrainian artist who is interested to participate in the trial run. This can also be an international artist if they are willing for the proceeds of their sales to go towards Ukraine supporting charity.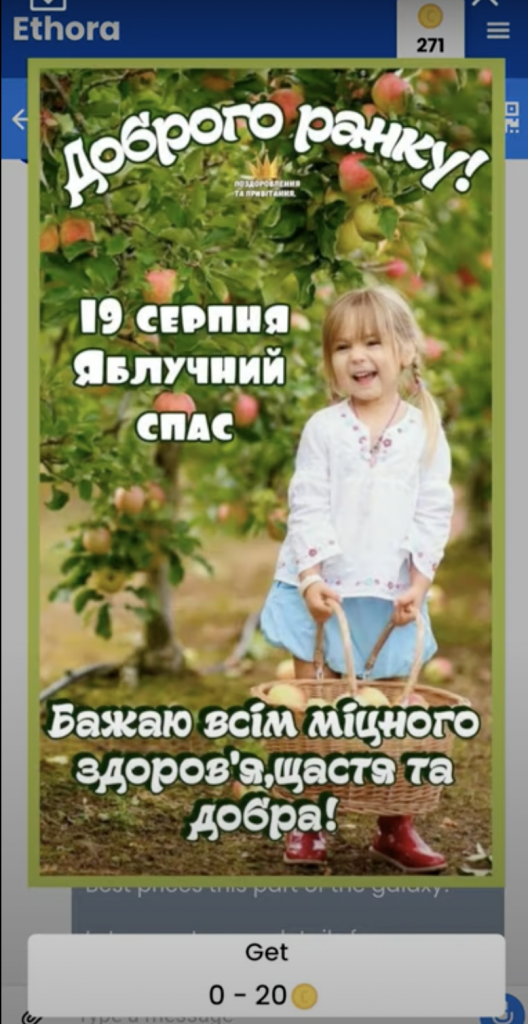 With the new update any user of Ethora web3 social platform can simply create (deploy) and get (buy or mint for free) NFTs directly in the group chats. This functionality is already available in our engine and will be reflected in the iOS and Android app stores soon.
By this initiative, however, we would like to beta-test the new functionality with selected artists in order to improve the experience and also assist with the process along the way including any NFT-specific product, design and marketing aspects which may be not familiar for the artists who are newcomers to the NFT space.