Following the successful listing of our blockchain-as-a-service platform beta on Betalist and Steemhunt back in May, we are happy to announce Dappros Platform continues to be featured by startup platforms and we have just been listed by Betapage.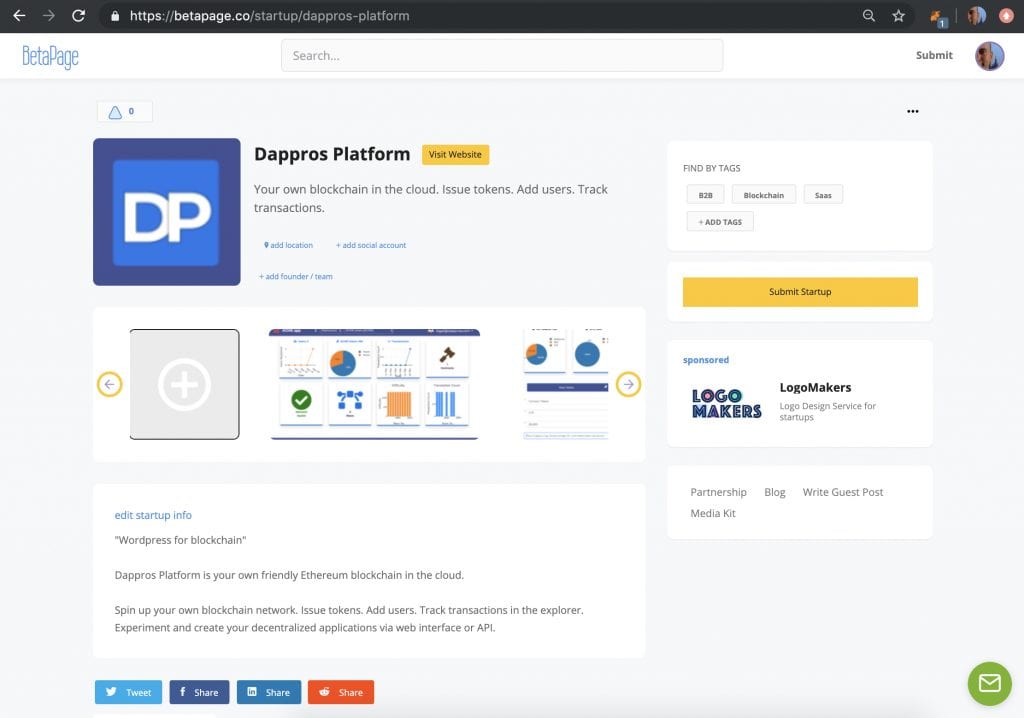 Betapage invites all of its readers to check out Dappros Platform and see how blockchain technology could be leveraged in their business.
Upwards and onwards – there have been numerous improvements, more users, more features and Developers documentation coming soon.
Stay tuned for further updates on Dappros blockchain-as-a-service platform!