July month's weekly news is here;  Comments by Taras Filatov, Founder & CEO at Dappros. 
Blockchain
Alibaba leads blockchain patent race. Data shows that China's e-commerce giant leads the way in awarded blockchain patents, with Chinese and US firms aggressively filing to stake out protection for their IP. 
TF: Alibaba is holding N1 place in overall blockchain patents and I find it disturbing to be honest as I'm personally not aware of significant contributions by Alibaba team to blockchain open-source projects and generally the community of crypto and DLT enthusiasts prefer to focus on building technology and sharing it for public good rather than protecting it with patents. Is Alibaba planning to patent troll blockchain startups and initiatives just because they've had more patent attorneys and technical writers thrown at this task? Doesn't seem right. 

SK Telecom, the biggest South Korean telecommunications firm, proposed a blockchain-based document submission process for mobile phone insurance.
Fantom, a major blockchain protocol, has been given the green light to start tracking  medicinal drugs in Afghanistan to help stem the country's counterfeiting problem.
TF: Great application of using blockchain for track & trace / provenance tracking. Check our article on tracking provenance via blockchain and you may also play with our TracyChain app demo demonstrating this concept.
Singapore witnessed a massive growth of over 50% in the blockchain sector for the year 2020. There are 234 blockchain companies in the country.

Ocean Protocol, a blockchain-based data-sharing platform, has completed a PoC with Daimler, showing how the Mercedes-Benz maker can begin monetizing data streams within the company and across its supply chains.
TF: interesting. We are actually working on a stealth project currently involving using blockchain in automotive industry, or shall we say digital automotive. Stay tuned for updates!
The South Korean government is considering a local hemp regulatory-free trade zone and is looking to manage the production of hemp by employing the blockchain technology.
Public Mint launched its 'fiat-native' public blockchain. It´s a blockchain for the tokenization of fiat currencies that are held in the accounts of insured and regulated fiat custodians — essentially comprising a stablecoin backed by a network of over 200 banks.
TF: this may turn out very useful for the whole ecosystem. The majority of the projects that we worked/consulted on and that could not be implemented were blocked by the on-ramp problem – the absence of an easy way for an average user to convert their "fiat" ("normal" money) into crypto and the regulatory hurdles for startups who try to resolve this.

Crypto
Stock in crypto mining firms Riot and Hive massively outperforms Bitcoin while other mining firms have not fared so well with Canaan crashing nearly 70%.
Curv, a major crypto custody infrastructure provider, has raised $23 million in Series A funding from major investors. Investors included CommerzVentures, Coinbase Ventures, and Digital Currency Group, among others.

ACDX, former OKEx COO Andy Cheung's crypto derivatives exchange, is launching next month. ACDX aims to be a top ten derivatives exchange next year. The Hong Kong-based exchange aims to fix two "major" issues of crypto derivative exchanges — lack of product innovation and lack of transparency.
OKEx has partnered with the Settle Network to unlock crypto purchases with three local fiat currencies in Latin America.
UNICEF's crypto fund is looking for blockchain startups from emerging countries that tackle COVID-19 and humanitarian challenges.
TF: Dappros has developed a Proof of Concept application for COVID-19 digital pass, self-diagnose and contract tracing. We have learned that there is serious opposition from Apple, Google and local regulators towards any COVID-19 related or contact tracing apps. 
Travala, Binance backed crypto travel booking platform, partnered with Expedia to provide crypto travel booking services for more than 700,000 hotels.
Bakkt volume soars by  17% as institutional interest in crypto flourishes.

Binance has completed the acquisition of Swipe, the London-based provider of Visa crypto debit cards. The exchange is also listing Swipe's SXP token. The price of the token is up by over 50% as compared to the last week.
Binance added support for the new currencies through a partnership with crypto assets and fiat money institutional custodian Etana Custody.

Monex Securities, a major Japanese online securities company, launched a cryptocurrency contract-for-difference service today. This marks the first time that a major online Japanese securities company has offered a crypto CFD.
Japanese government appoints a crypto-friendly official as the next commissioner of the Financial Service Agency.
TF: We will watch your career with great interest!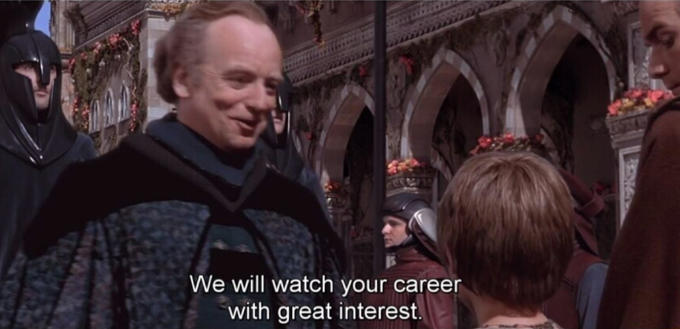 Ceres, Chicago-based cannabis and the lending firm, is seeking the US Securities Exchange Commission's permission to raise $50 million in a crypto sale.

Chinese police have seized over $15 million in crypto and supercars worth $2 million from the alleged operators of a novel scam that sold counterfeit tokens.
Malaysia's Shariah Advisory Council allows crypto trading in a historic decision.
TF: this is a welcome development. There has been a lively debate during our blockchain event hosted in January 2019 in Doha Qatar regarding whether Bitcoin and cryptocurrencies are compliant with Shariah Law. The opinions have split. I am no expert in Shariah Law but in my opinion the 100% traceability, immutability and transparency of the distributed ledger technology should play in Bitcoin and crypto tokens favour (as opposed to cash transactions, for example). You can always determine how each token has been created and track its history. Blockchain-based ledger is deterministic by its nature.
The Philippines securities regulator has issued a warning to investors to be wary of three unregistered and unlicensed crypto companies in the country.

Banking and Blockchain
The Swiss government is encouraging blockchain startups to set up shop with new laws that lower legal barriers to such businesses while leaving favorable tax laws untouched.

ING, Dutch banking giant, joins Global Digital Finance, a digital assets industry body working with big names such as global professional services firm EY, enterprise blockchain tech company R3, U.S.-based cryptocurrency exchange Coinbase and data analytics firm Messari.

Japanese Giant SBI to acquire a $30M stake in crypto liquidity provider B2C2. A strategic partnership between the two companies is to begin soon.

Sri Lanka's central bank has selected a shortlist of three firms to develop a proof-of-concept for a shared Know Your Customer facility using blockchain.
TF: interesting development. We are also working on a KYC related project with our partners and will unveil the developments in due course.
The Bank of Canada says a digital dollar should be available to all citizens, with a focus on accessibility and inclusion.
TF: Related from our practice – Dappros has provided technology and development services to Canndollar, a stablecoin backed by commodity (silver).
The Bank of Japan has announced it will begin experimenting with a central bank digital currency to check its feasibility from a technical point of view.
Switzerland's InCore Bank AG has become the first financial institution in the country to offer banking services to Kraken clients.

Lithuania to launch its own central bank-backed digital token. 24,000 digital tokens, called LBCOINs will go on sale next week.

The Central Bank of Sri Lanka has reportedly reached an agreement with companies to begin its pioneer blockchain project. The country is looking to initiate the development of blockchain-based shared KYC-POC.

Blockchain, Politics, and Politician
Bitcoin-Friendly Kanye West running for US President 2020, taking on Donald Trump and Joe Biden.
Crypto billionaire Brock Pierce joins 2020 US presidential election race.
TF: no comment on these two 🙂 

Digital and Coins
Tik Tok video has boosted the price of Dogecoin by 20%. It calls on viewers to each invest $25 in Dogecoin and wait until its value rises. It's attracted half a million views and 58,000 likes to date.
China's digital yuan is getting its first big test in the real world. The nation's upcoming digital currency is going to be trialed on ridesharing app DiDi which has 500 million users.
Huobi has become the first major exchange to run a Chainlink node in an effort to improve data authenticity and integrity.
Africa posts triple-digit P2P volume gains in three months. Sub-saharan Africa now represents more than $15M trading volume weekly.

CoinGecko has updated its trust metric for exchanges, with Binance keeping its top slot in the rankings.
Ethereum
Centre, USDC stablecoin issuer has confirmed they froze an Ethereum address holding $100,000 USDC at the request from law enforcement.

Compound users now supplying over $1 billion in ETH assets. COMP rose over 600 percent from a listing price of $61 to over $350 on June 21, before steadily falling to its current $195 level.

Ethereum based decentralized finance dapps are close to reaching $2 billion in assets under management. That´s up some 4x since March and has doubled in just the past two weeks from one billion dollars to now $1.82 billion.
TF: What we can say. DeFi is on the rise! It's just the beginning!

Others
Telegram announces to shut down the TON Testnet. Remaining TON validators will be turned off by August 1.

Hackers exploit vulnerability in Ravencoin Protocol to mint 315 million fake RVN coins.

The value locked in DeFi exploded and certain protocols have risen to dominant positions. 

Eosfinex has entered the Beta testing phase of its mainnet. The team is looking for beta testers who will get early access to all the Eosfinex trading features and Bitfinex liquidity.